Just a few introductory remarks about our series "in the wild": We show products in the natural environment such as a kitchen, a living room or wherever they have been placed.
Lara is breaking the ground: She hung up our wall clock in a beautiful spot in her kitchen: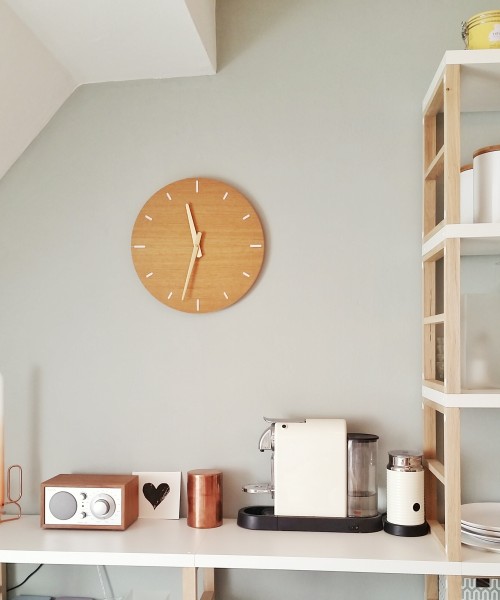 By the way, Lara is head of the label "Lille Mus": She handcrafts bags, jewelry and accessories in her atelier in Munich. It's definitely worth taking a look or visiting.